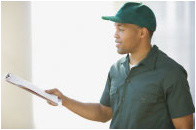 EcoWise Certified IPM Service Providers
Ecowise Certified Service Providers employ at least one certified practitioner on staff and have demonstrated through field audits and service record reviews that they are offering IPM services that meet EcoWise Certified standards.
EcoWise Certified Service Providers can manage ants, roaches, flies, spiders, rodents, stinging insects, bed bugs and many other pests
Note: EcoWise Certification does not cover termites or other wood destroying organisms.
NORTHERN CALIFORNIA
Applied Pest Management
2425 Sonoma Blvd.
Vallejo, CA 94590
(800) 244-1176
www.appliedpestmgt.com

Ashford Pest Control
181 Yachtsman Drive
Vallejo, CA 94591
(415) 218-3002
www.ashfordpestcontrol.com

ATCO Pest Control
P.O. Box 2531
Novato, CA 94958
(415) 898-2282
atcopestcontrol.com

Orkin Commercial Services Branch>
San Francisco Bay Area
3095 Independence Drive, #C
Livermore, CA, 94551
(925)373-2555
www.orkin.com

Pestec- Antioch
PO Box 2393
Antioch, CA 94112
(925) 757-2945
www.pestec.com

Pestec- San Francisco
1555 Yosemite Avenue, Suite 46
San Francisco, CA 94124
(415) 671-0300
www.pestec.com

Western Exterminator
1611 Terminal Avenue
San Jose, CA 95712
(408) 436-6555
www.west-ext.com
SOUTHERN CALIFORNIA
Hearts Pest Management, Inc.
11315 Rancho Bernardo Rd. Ste. 149
San Diego, CA 92127
(858) 486-1006
www.heartspm.com
*Hearts Pest Management provides EcoWise service to: Los Angeles, Orange, San Diego, San Bernardino, Riverside, and Ventura Counties

Team Too Termite & Pest Control
1848 Capital Street
Corona, CA 92880
(800) 818-8326
www.teamtoo.com

Western Exterminator
311 N Crescent Way
Anaheim, CA 92801
(714) 239-2800
www.west-ext.com

Team Too Termite & Pest Control
1804 Evergreen St.
Duarte, CA 91010
(800) 818-8326
www.teamtoo.com

Team Too Termite & Pest Control
9360 Activity Road
San Diego, CA 92126
(800) 818-8326
www.teamtoo.com
EcoWise Certified IPM Practitioners
Congratulations! Listed below are PCOs that have passed the EcoWise Certified exam demonstrating their IPM knowledge and training.
Carlos Agurto
Luis Agurto, Jr.
Pierre Alcutt
Jesse Andrade
Jay Arey
Eugene H. Bassett
Jeffery Baerwald
Gabriel Bedell
Robert Bergman
Craig Bethune
Joseph Bombara
Brent Bonner
Mark Bradley
Ryan Brehm
Michael Brownell
Harold Burrow
Zachary Burrows
Ray Cabug III
Bruce Calhoun
Ingrid Carmean
Aaron Carpenter
John Chi
Brittany Clark
Spence Clingan
David Cole
Noel A. Columna
Scott Conner
Juan Cornelio
Bob Corrado
Anthony Cortez
Chris Cowen
Bill Cress
Loran Davis
Terry Davis
William Denison
Kenny DeVore
Brock Dewey
Gavin Dillon
Greg Dorman
Phan Duc
Greg D. Dunn
Josh Esposito
Richard Estrada
William Ferguson
Josh Fleenor
Nick Fowler
Gregory Fox
Kristopher Fox
Robin Fragosa

Jason Fritz
Benjamin Garcia
Christopher Garcia
Tim Garcia
Keenan Gibson
Steven Golisch
Jeff Goss
Ron Hall
Dale Hamilton
Raymond Harvey
Jodie E. Hembree
Floyd Henderson
Craig Hoefer
Bryan Houtchens
Dave Howard
Matthew Huffman
Dale R. Ingold
Andrew W. Jackson
Gerald Jewell
Joseph M. Jurancich
Chris Kalsbeek
Robert Keaton, Jr.
Kevin Kellough
Mike Kobus
Steve Kristick
Denis LeBreton
Robert Livingston
Derek Lobo
Herminio Lopez
Jonathan Machado
Sam Makhani
Angelito Marquez
Brandin Martinez
Bill Mashek
Daniel Mathat
Richard Mayer
Donald McComb
Benjamin McCorriston
Scott McDonough
Dave Meacham
Richard Mercado
Shaun Miller
Fred Mobley III
Dan Mulhern
Chris Musser
John Newkirk
Arym Nicdao
Angela O'Brien
Mike Olander

Alfred Olson
Pari Pachamuthu
Joel Pangilinan
Tony Papagna
Paul Parish
Sid Parrish
Jeremiah Patin
Sam Pavone
Chuck Payton
Antonio Perez, Jr.
Patrick Powers
Justin Quiroz
Greg Ramirez
Patrick Ray
Stephanie Rodriguez
David Roe
Brian Romani
Kamal (Ken) Sahney
Daniel Salazar
Andrew Sanchez
George Santiago
Eric Schmitt
Debbie Scott
William Seniff
Joseph Shiloh
David Shouger
Armando Silva
Chris Smith
Joseph Spencer
Michael Swetnam
Jim Tassano
George Tomelloso
Raymond Troberg
Michael Troup
Tim Turnbull
Anthony Ugalde
Sing Gine Wang
Michael A. Ware
Gerry Weitz
Eric Werner
Donald Wicks
Randal Williams
Ryan Wheeler
Keith Willingham
Tom Wisely
Tom Wisely Jr.
Phil Witten
Richard Zerbini
Randy Zopf
The businesses they represent are on their way to becoming EcoWise Certified Service Providers and will be listed above as their businesses complete their certification process.